Dalby property purchase will power Belmont Red
bull-breeding expansion
www.beefcentral.com, 12
th
April 2023
PROMINENT Queensland Belmont Red bull breeders have secured an outstanding Dalby district grazing and cropping property to power the next phase of expansion of their stud enterprise.
Jeanne Seifert and Ian Stark have bought Bellfields, an 1172ha mixed farming grazing property on the Bunya Highway just north of Dalby.
The property was marketed under an expressions of interest campaign by Roger Lyon from Eastern Rural, Dalby. No price was disclosed, but the result was described as within the range of pre-sale valuation.
The vendor was a private company based in England, which also owns country around Bowenville, Warra and in NSW.
Ms Seifert and Mr Stark last year sold their third property near Crows Nest, north of Toowoomba, having earlier bought 3500ha of scrub country near Jandowae (currently running grow-out bulls and young heifers) and 5700ha of breeding country on the Auburn River between Chinchilla and Eidsvold, bought back in 2019.
All have been part of a broader business plan to expand Seifert Belmont Reds' bull breeding capacity to 600 bulls per year, by 2026. This will make it easily the largest Belmont Red bull breeding outfit in the country, and very large by any breed benchmark. This summer the stud will join registered 2000 females as the first step in achieving that target.
Most of the increased bull offering will be sold in the paddock, but the annual Seifert Belmont Bull Sale offering will also expand. This financial year the business will sell around 350 bulls, increasing by another 70-80 each year for the next three years.
The newly acquired Bellfields property will be used as a depot to run young bulls after weaning, to yearling age.
Originally 2000ha in size before being sub-divided, the property has been well known for Angus cattle and Thoroughbred horse breeding for many years. An historic six bedroom homestead was built around 1880 by Donald McDonald.
About 650ha is high quality Jimbour Plain farming country, with the balance good basalt pasture country. Further development potential has been identified, to improve productivity and output.
Farming country will be used for hay supply, with a portion to be converted to leucaena browse legume. Oats and barley crops went in following rain over the past month, and cattle started to arrive this week, following settlement.
Leucaena has also been successfully established on the Seiferts' Jandowae country 40km further north, and planting at Bellfields will start next summer.
The property was sold under seven freehold titles. It includes four bores, including one new solar bore and two earth dams up to 10mgl capacity.
There is also a set of steel cattle yards with undercover work area and scales, with 400 head capacity.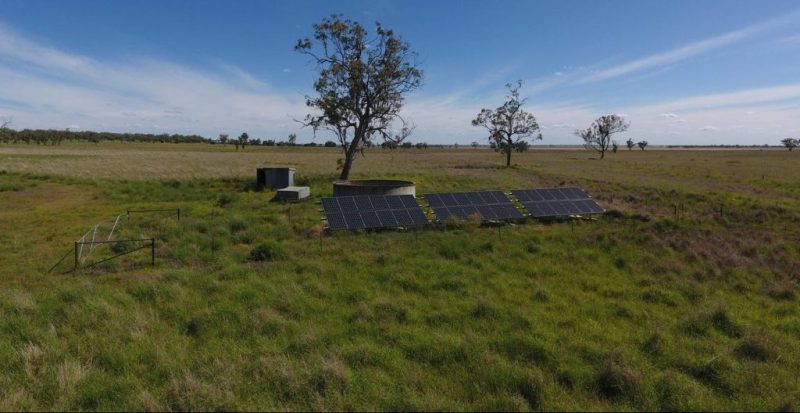 Seifert Belmont Reds held what was inarguably Australia's best-ever Belmont bull sale last August when there was a complete clearance of 89 bulls averaging $18,494, including a new Australian breed record.
Buyers represented both family scale cattle producers further north and west – mostly bos indicus breeders chasing extra fertility and carcase traits – and large pastoral companies integrating Belmont Red genetics into their composite programs, chasing temperament, fertility, meat quality and MSA compliance.
Polledness is also a consideration. All sales bulls are phenotypically polled, with about 60pc of the Seifert herd now carrying the homozygous PP gene.
By Jon Condon